Iris Folding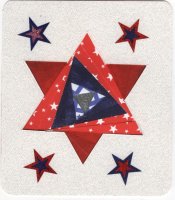 Iris Folding is a Paper Crafting Technique that originated in Holland. Most often used as a card making technique to decorate the fronts of greeting cards, this paper crafting technique is simple and quick, yet produces an elegant and stunning design.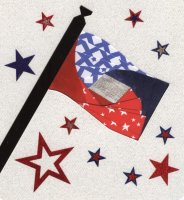 The technique involves folding strips of colored paper in such a way to form a design.

Starting from the outside of the design, strips of 3 or 4 colors of paper will be applied around the design to ultimately end up with the the center of the design looking like an iris -- the iris of an eye or of a camera lens.





Originally, the patterned or colored papers used were cut from the inside of envelopes, but the craft has now evolved to using strips of any type of light weight paper, such as origami paper, wrapping paper, scrapbook paper and even foils. So, if you are into recycling those beautiful foil papers from the inside of your holiday cards, this is the perfect craft.


Scrapbook-Advice.com Tip:
I have even used
Ribbon
for some of my designs, or strips of paper (not folded) cut in either straight or wavy lines. I guess I would have to call the not folded kind, a Faux Iris Folding.
Normally, the papers are cut into strips about 1/2 inch to 5/8 inched wide by say 6 inches long and then folded in half the long ways. The folded edge will ultimately be placed toward the center of the Iris.
Iris Folding is done using a pattern with design lines. The pattern is placed on the front of an opening with the
designs showing through the opening and the stripes of colored paper will be adhered to the back of the opening.
Supplies for this paper craft include a pattern, a few strips of colored paper, permanent transparent adhesive, temporary tape to hold the pattern in place while you work, a craft knife or scissors or paper trimmer.
Patterns and templates are available from booksellers or as down-loadable files made available on Internet or you can do your own pattern.
Unfortunately, since I use this card making technique, all of my other Iris projects have been given away, but
Dedra's Creations
has some awesome designs and she us coming up with new ones on a regular basis. She even has a printable lesson "Iris Folding Basics with Dedra" that you can download or print.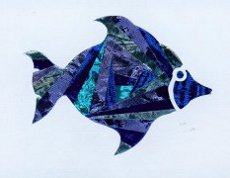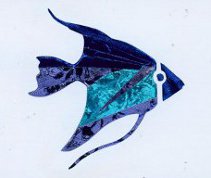 Check out her Beautiful holiday designs. Her papers are great too and she ships promptly. I am sure you will be pleased.


OR
Check out what's available at the Scrapbook-Advice.com Iris Folding Store below.
Use the scroll bar at the bottom of the box to scroll to the right and see your Amazon Wish List; search for other products; or see product reviews.
When you purchase from this page, you are actually purchasing from Amazon.com. All orders go through Amazon's secure order server.
If you have any questions, please Contact Us.
I hope you have been able to find what you wanted on this page to add to your card making or scrapbooking or paper crafting to make stunning designs.
Check out more Scrapbook Tutorials for Scrapbook & Card Making Ideas

Check out other Scrapbook Embellishments for more ideas.

Home Page for General Scrapbook Advice from Iris Folding