Firefighters Scrapbook Supplies
Papers, Embellishments & Unique Gifts


It's really nice when you can find something special in the way of Firefighters Scrapbook Supplies so here are some examples of what I have come up with.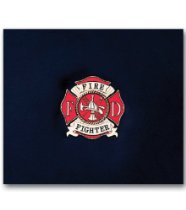 Firefighters Scrapbook Album
Firefighter Postbound Scrapbook Album - 12" x 12"
From K & Company
Firefighter Scrapbook Paper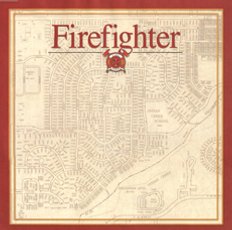 Starting with the Title page from this K & Company Kit (Sold in store below) entitled Firefighters Scrap Kit with Firefighters Scrapbook Supplies including Paper, Stickers & Embellishments.

This kit comes with 6 12" x 12" background papers, a sheet of Grand Adhesions 3-dimensional Stickers, a sheet of Clearly Yours stickers, and a sheet of Flat Stickers with words and phrases related to Firefighting.

As with most Scrapbook Kits, check the back of the package for some layout ideas - in this case 3 - and samples of the included paper, embellishments and stickers.

This beautifully designed Title Page has images of a city street maps with addresses and the Firefighters Emblem in the center of the page and would be a great one to use as a cover or first page of your themed scrapbook about your personal Firefighter hero.



This beautiful Firefighter Scrapbook background paper has watermarked images of 4 Firefighters in their uniforms with subtle gold and black text. Two sheets of this came in the package.

This would look really nice matched up with some gold card stock for matting under your photos and a solid red or black to use on the opposing page. This will hep to stretch your special papers by mixing them with plain card stock from your stash of paper.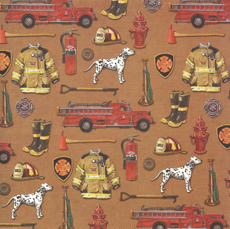 This Firefighters Scrapbook Supplies paper of fire fighting icons would be great to use with a solid Ivory or light brown paper and mix in some of the sticker embellishments on the solid sheet to tie in with this printed paper.

There were also 2 of these sheets in the kit.





This Vintage background sheet is great for either an older vintage photo, possibly in black and white, or even a newer color photo.

Mix it with an ivory, brown or sepia toned solid sheet for the opposing page and a few of the sticker embellishments to tie in to the designs.

While great to place photos over, this page is almost too pretty to cover up and you may just want to leave it blank if you have a shortage of photos.


Firefighter Scrapbook Embellishments & Stickers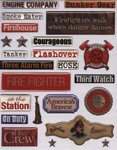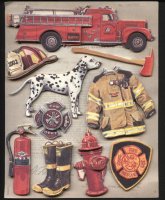 Flat Stickers Clear Domed Stickers 3-Dimensional Stickers


These 2 papers are from another supplier, Paper House Productions, and are additional examples of items you can purchase.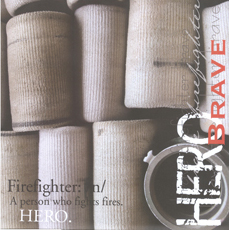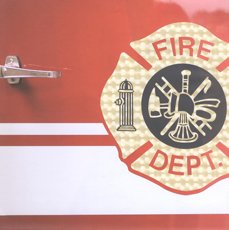 While this is a small selection of Firefighters Scrapbook Supplies, there is certainly more available in many crafting and local scrapbook stores.


If you have one of these Public Service Heroes in your family, take the time to make a special scrapbook page, several layouts for the family album, or even an entire Scrapbook as a personal thank you.
Firefighters Scrapbook Layouts
to see the items on this page in layouts.


Below is our FireFighter Scrapbook Supplies & Gift Store by Amazon. Hopefully you will be able to find what you are looking for to fit your needs.


Use the scroll bar at the bottom of the box to scroll to the right and see your Amazon Wish List; search for other products; or see product reviews.



When you purchase from this page, you are actually purchasing from Amazon.com. All orders go through Amazon's secure order server.
If you have any questions, please Contact Us.
Over 70 Albums of Themed & Heritage Scrapbooking Ideas

Military Scrapbooking for more ideas about our Heroes.

Check out our Scrapbook Stores for more interesting prducts.

Home Page for general Scrapbook Advice
from Firefighters Scrapbook Supplies