Scrapbooking for Beginners Step #1
We will walk you through the Scrapbooking Basics, step-by-step.
Quick Start Guide - Step #1 - Photos
1. Gather related photos.
Scrapbooking for Beginners says you really start with the photos. Isn't that the main reason for wanting to scrapbook anyway?
2. Determine the
Predominate Color.
3. Determine
Theme or Context.
4.
Pick the Papers
- Based on your colors, theme or content.
5. Collect your
Basic Tools.
6.
Matte
the photos - if you want to.
7.
Test Fit the Photos to the page size and adhere to the layouts.
8. Add Embellishments of other goodies - if you have them or want them.
9. Add the Journaling or save it for later.
10. Get your Scrapbooking Photo Album and load the pages in your album and show off...

Have tons of photos?
Here is where many beginner scrapbookers may get overwhelmed.
No need to be.
Just do this a few at a time.
You've heard the joke... "How do you eat an elephant?"... "One bite at time."
The same principle applies if you have a lot of photos. Just sort through a few and
pick out some you like that are related. Say up to 5 or 6.
That will be your first bite for your scrapbook photo album.
Scrapbook-Advice.com Scrapbooking for Beginners Tip:
I would also suggest that you start with some current photos to get the hang of things. Or work with a few special photos that mean a lot to you so you will start. Save that daunting task of sorting through older photos for later when you have an idea of what this will take. Don't get overwhelmed at this point.
Why 5 or 6 photos?
It's Layout Design
I like to think of my scrapbook as opened, where there will be a right and left page layout that would be more pleasing if they match one another - usually the same theme and colors - resulting in a
2-page spread.
If you have the
most common Scrapbooking Photo Album size, with 12 x 12 inch pages
, this will usually accommodate up to about 5 or 6 regular sized (by today's standards) 4 x 6 inch photos on a two-page layout. The standard size album is probably the best size to use for scrapbooking for beginners, as it will be easier to find products, easier to fit your photos, and easier to accommodate template layouts.
I say the max would be 6 or 7 depending on the orientation of the photos. And, you may be able to use more photos if you are willing to crop them.
Are your photos horizontal?
or vertical?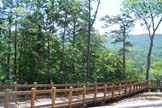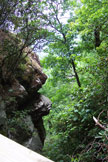 Chances are, most of your photos will be horizontal in nature, so you may not be be able to place more than 6 photos on a 2-page spread if they are all horizontal. Scrapbookers call this little problem "horizontal-itis".

We've all done it and keep doing it! It's not confined to scrapbooking 101 folks. It's only natural, as that's the normal position to hold the camera.

This is not just a problem with scrapbooking for beginners.



How can this be prevented?
Once you get to scrappin' a few pages, you may remember this when you are taking your photos, and
turn your camera
to get a few vertical photos to fit into your layouts so they will look great in your scrapbooking photo album. But that's a solution you can work on when you take your future photos.
Keep Going!
There will be a tip or two in
Step #7 - Fit Your Photos
on ways to make your photos work even if they are all horizontal. I use these tips all the time, because no matter haw many photos I take or how much scrapbooking I do, I still take most of my photos horizontally.
Have fewer photos than 5 or 6?
No Problem!
You can go with any number of photos per page that you can fit on - even only one! If there is only one, you have a lot more room to journal and decorate the rest of the page. You can also double and triple matte your photos. We will get to more on those solutions in
Step #7 - Test Fitting Your Layout.
Have way more than 5 or 6 Photos?
Again, No Problem?
You don't have to confine all the photos for an event to a 2-page spread. When I
do multiple 2-page spreads for the same event
or photos, I actually find it easier as I can use the same colors, embellishments, and basic layout ideas on all the related 2-page double layouts. I can also get away with fewer titles and dates. That visual similarity ties them all together for the reader as well.
I take a lot of photos, so I quite often end up with
an entire album all devoted to the same theme.
If you are looking for some themed layouts ideas, check out my
Themed & Heritage Scrapbooking.
OR
You can always crop your photos into smaller ones to fit more on the page. Learn more about
Scrapbook Photo Cropping,
but don't cut any photos yet until you have checked out that page.
Sorting Through Your Photos?
Did this get you sorting through your photos? Try this
scrapbooking photo album tip.
Get a scrapbook, preferably a 12 x 12 inch album and slide the photos you want to scrap into the page protectors of the album. Stick with 3 to 6 per double page spread. This will give you an opportunity to mentally plan out your book, and a temporary place to store the photos you want to work on first.
This is also a great idea if you are doing a chronological scrapbook and don't want to do the actual scrapbooking in that order, the photos can serve as a place holder and a reminder to you to "think about the layout."
____________________________________________
And now that you've learned that important Scrapbooking for Beginners 101 lesson, don't forget to tell the photographer who is taking photos for you that they need to turn the camera and get some tall, vertical photos.
You can even pre-plan your pages
think about your future scrapbook page during the picture taking process and your beginner scrapbooking learning curve will progress nicely.
See, you are quickly moving past beginner scrapbooking.
Progress already from the "Scrapbooking for Beginners"
Quick Start Guide!
Now that you have Gathered Your Photos ...
Go on to Scrapbooking for Beginners Step # 2 - Pick Your Colors -
for more Scrapbook Basics

10-Step Quick Start Guide of Scrapbooking for Beginners

Great Scrapbook Tutorials & Techniques

Home Page for general Scrapbook Advice