Stencil Store

Above by Stencil Magic Decorative - Elegant Vine
At the
Stencil Store
, you can find great sizes, shapes & images to add a personal touch to your Home Decor projects, gifts, scrapbooking, card making and many other crafting items.
You can use these on any surface - paper, wood, ceramic, glass, tile, fabric, metal, plastic, wax and more for letters, numbers, symbols, shapes, or patterns.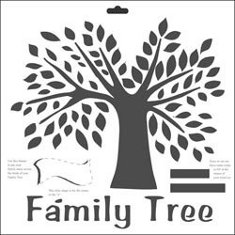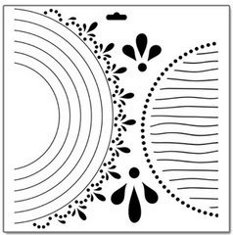 Above 12 x 12 by Crafter's Workshop.
Chick Here to Enter our Stencil Store


When you purchase from our Store, you are actually purchasing from Amazon.com. All orders go through Amazon's secure order server. If you have any questions, please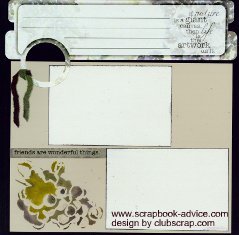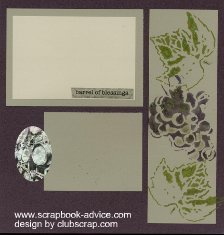 These two Scrapbook Layouts are from the Club Scrap Kit Sonoma from October 2010. The Beautiful Deep Purples, Tans and Taupes of this kit are perfect for any number of great layouts.

These are Club Scrap Layout Designs from their Assembly Line Scrap Book (ALSB) designs that come with every Kit. The Stencils of the Grape Leaves and Grape Bunch are used on both pages with the ink color that matches the papers - all of which are supplied with the kit. Also included is a ribbon which changes from purple to green with a silver edging.

After inking, I added some Glitter Glue (Stickles would work also) to portions of the inked areas, which really made the layouts elegant.

I just love the Club Scrap Monthly Kits as they have everything matched - Papers, Ribbons, Eyelets, Beads, Stencils, Rubber Stamps & lots of Printed embellishments




Check out our other Scrapbook Merchandise Stores

Go back to Home Page from the Stencil Store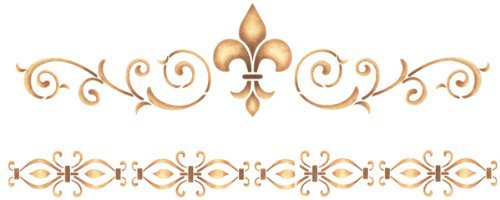 Above by Stencil Magic Decorative - Fleur De Lis