Hawaiian Scrapbooking
or
Island or Cruise Scrapbooking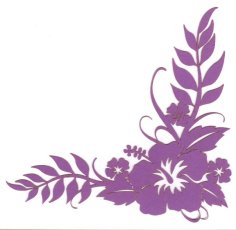 Do you want to do some Hawaiian Scrapbooking Layouts? Do you have some photos of your Island or Tropical Vacation or Cruise that you have not yet Scrapbooked? Get in the swing of Island Scrapbooking and take a look at these wonderful Hawaiian Papers and Die Cuts that are available for your Hawaiian Layouts to use for that dream vacation.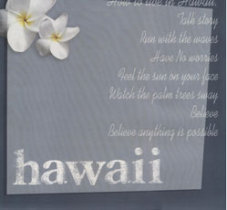 Haven't been on that Island vacation yet? Planning it? Just Dreaming about it?

You know what they say about putting something in front of you. If it's there - it will happen for you.
Then
use some of these papers to help you plan
where you want to go and what you want to see and
start the book of Hawaiian Layouts before you go.
Use it to dream a little - plan a little - anticipate a little. Makes the anticipation even better.
Hawaiian Scrapbook Papers & Die Cuts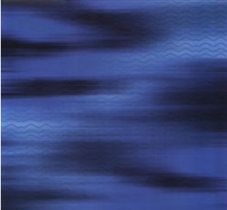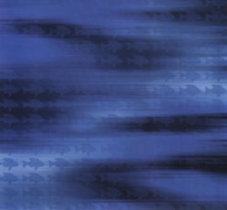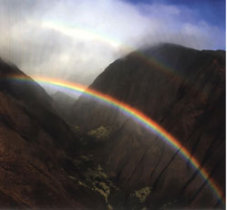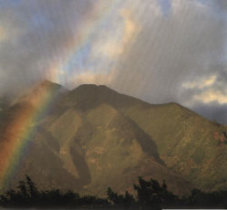 These beautiful Hawaiian scrapbook papers showing rainbows that appear daily over the islands are almost too pretty to add photographs to, but you can always just include one or both and not add any photos making for some very quick and easy Hawaiian Layouts.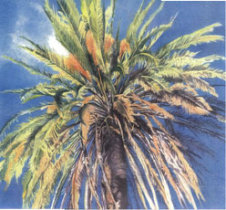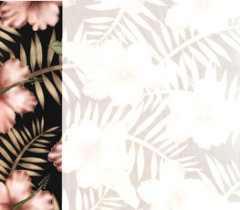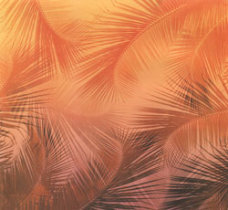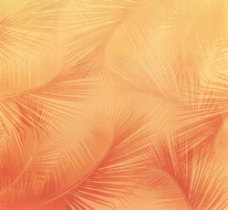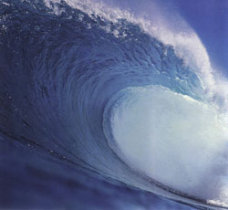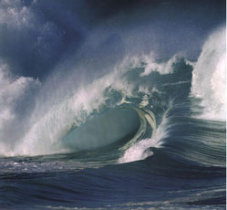 These papers of the crashing ocean waves, remind me of the Pipeline on the North Shore of Oahu. Not a place for any but the most experienced of surfers, but a trademark of the islands and certainly a must have of Hawaiian scrapbook papers.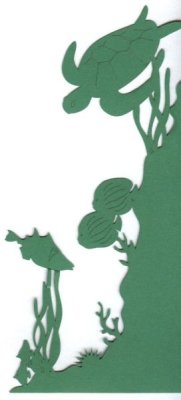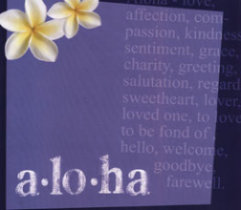 I don't mean to tease you will all these gorgeous Scrapbook papers, so I will tell you that all the Hawaiian Scrapbook Papers and Die Cuts on this page were purchased on-line from Island Paperie, in Wailuku, Hawaii and you may contact them and see the full selection of their original designs at


They are a must for the best selection of Island Scrapbook items and invitations. I can personally promise you will not be disappointed in their stunning Hawaiian Scrapbooking items.

They fill your orders promptly, package to protect the items and my shipments came all the way to the East Coast of the United States in less than a week. I have been very pleased and have ordered from them numerous times.


---


Recently, Island Paperie came out with 6 Island Themed Scrapbooking Kits - each one dedicated to a particular Island. These are stunning, each focusing in a different color. The Maui kit is predominately Pinks, Big Island in Reds, Ohau in Yellows, Kauai in Purples, Lanai in Oranges, and Molokoni in Blues.

Also, 4 other georgeous kits, 2 kits in 12 x 12 and 2 kits in 8 x 8 called Hula Girl and Aloha.

Here's a link to view and purchase these directly at Island Paperie Scrapbook Kits. And while there, be sure to check out their beautiful scrapbook covers and other items.

I hope you have been able to find what you need to do some great Tropical Layouts or layouts of any tropical or island cruise scrapbooking vacation that you might have taken or hope to take.




Check out Themed & Heritage Scrapbooking

Scrapbook Embellishments

Pick Your Papers - Step #4 in the 10-Step scrapbooking for beginners Quick Start Guide

From Hawaiian Scrapbooking back to Home Page for General Scrapbook Advice